Huskies, Titans find common goal in upcoming soccer game
CASTLE ROCK – When Douglas County and Legend high schools face off in this week's District soccer match up, both teams will be hoping to defeat a common foe: childhood cancer. For the fifth year in a row, the Douglas County Men's Soccer Team is raising money for AIM2Cure during its Childhood Cancer Awareness Night.
It will be an evening of great soccer action, including a "speed shot" competition during halftime of the varsity game that will feature some of the best youth soccer players in the area. Additionally, there will be great food, fingernail painting, face glitter, and temporary tattoos. The best part is that all of the money raised, including gate and concessions proceeds will go to AIM2Cure, a foundation started by a local Castle Rock family, whose daughter Aliyah Rechelle Siddiqui died of childhood cancer in 2010.
AIM stands for Aliyah Inspired Moments and the organization's mission is to increase awareness of childhood cancer, educate the community and to raise funds for research and family support.  The goal is to support research for new treatments and a cure for childhood cancers. The foundation also helps families that are fighting this devastating disease.  As Aliyah fought leukemia and lived her life with spunk, fueled by her love for family and friends and her positive attitude, AIM2Cure continues Aliyah's fight against childhood cancer.
 
Childhood Cancer Awareness Night
When: Thursday, September 29
Junior Varsity: 4:30 p.m.
Varsity: 6:45 p.m.
Where: Douglas County High School Stadium in Castle Rock
Admission: $5 for adults, $3 for children. All youth in soccer jerseys will be admitted free. 
Concessions: Pizza, soda and water, plus sweet treats will be available for purchase.
About Childhood Cancer
Each year in the United States, the parents of approximately 15,780 kids will hear the unimaginable words "your child has cancer."  1,960 children will die of cancer in the United States this year.
Children's cancer affects all ethnic, gender and economic groups.
The average age of children diagnosed is six.
More than 40,000 children undergo treatment for cancer each year.
All pediatric cancers combined receive less than 4% of federal funding for cancer research.
Children with Down Syndrome are more likely to be diagnosed with leukemia than the typical child.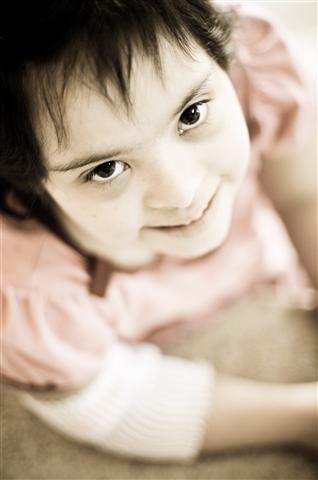 Aliyah's Story
Aliyah Rechelle Siddiqui was born June 18, 1998 into the "sweet spot" between her brothers Mikail and Kadin. She was born healthy, beautiful and loved very much. We say Aliyah was born with extra spunk; an extra chromosome that led her to have Down Syndrome.
In 2005 Aliyah was 6 and had a fever that wouldn't go away and arm pain that caused many tears. She stopped using it altogether. A couple visits to our pediatrician ruled out infection and broken bones. A late night ER trip lead to tests and blood work that told her parents what was causing the fever and arm pain. Cancer.  
Aliyah's two year treatment plan turned into five and a half years. It was a constant schedule of chemo, oral an IV meds, appointments, ER visits, days, weeks  and months in the hospital, infections, side effects, multiple surgeries, bone marrow transplant, additional bags of stem cells and hearing the defining word relapse too many times. She never gave up hope of getting better and her spirit was always strong.
July 9, 2010 at the age of 12 Aliyah was fitted with her most perfect set of angle wings. Special, one of a kind, just like she was.
There is no doubt her family will remember all of the pain and fear of going through childhood cancer with their daughter, but will also remember all of the moments that brought her happiness and all that she was passionate about.  Aliyah loved to paint and would tackle anything crafty! She wore a dress as often as she could with nail polish and shoes to match! Aliyah will forever be a dancer, singer and chef. She will be a light, laughter and inspiration and a "Little Miss" who will live on in the many hearts she touched.
September 24, 2016 | By rmbarber | Category: Athletics and Activities